Where do you want your car to be delivered?
Airport service
Our Airport delivery service relieves you completely! We await you at the arrival hall with the rented car, so you can immediately have your rental car and do not have to wait in a long line until you get a rental car from the larger companies. If you depart from Bonaire again, we will make sure we are ready to take your car in at the Airport . So no queues or waiting times, we make sure we are there for you. And no extra charges!
At your location
Are you already on the island or arriving by a boat? We can deliver your car at any address on Bonaire.
Is the address located in or close to the center of Kralendijk?  Than we deliver your car free of extra charges.
For addresses outside of Kralendijk we charge up to $25 for delivery and pickup.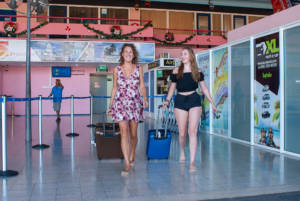 Our customers
Superservice from Mark! Delightful car, only accept key and drop it at AirPort, paperwork at home! Would definitely book with him again!
Beautiful well-maintained cars

On the first day of our vacation we are touring the island. Unfortunately, the car broke down already on this day, somewhere in a remote area. After we had called, they immediately came our way with another, nicer and better car, completely free of charge and we were able to continue our journey. Really well arranged !!

Good affordable cars. Air conditioning was ice cold.
Car was lovely to drive Fort DOC

After having booked our honeymoon last minute we emailed for a car before departure. Within an hour response, however, the car of our preference was no longer there. But they came up with a nice alternative. Day after the car was ready on arrival on Bonaire. Super arranged!