How it works?
Book any car for just 3 days or as long as you need it, with no limitation. Discounts for long-term rental apply.
Where ever you need it, we deliver it. On time! We have child seats available. You can pay with debit card, credit card or cash.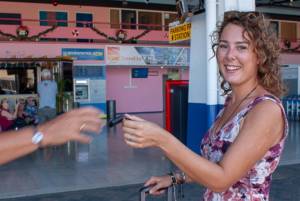 Why choose us?
Tax & All Risk Plus insurance included
Extra driver fee included
Pay with debit card, credit card or cash
search for car
This Holiday, Go Beyond
What our customers say
Superservice from Mark! Delightful car, only accept key and drop it at AirPort, paperwork at home! Would definitely book with him again!
Beautiful well-maintained cars

On the first day of our vacation we are touring the island. Unfortunately, the car broke down already on this day, somewhere in a remote area. After we had called, they immediately came our way with another, nicer and better car, completely free of charge and we were able to continue our journey. Really well arranged !!